---
🔥 Pushup Board Workout Guide Free If You Buy Now 🔥
DID YOU KNOW? 
Most people never manage to achieve the results they want because they are not hitting their muscles properly by a lack of understanding of how to actually perform the exercises.
Now there has never been such a better, affordable solution like the one we got here.
PUSHUPS ARE EASY...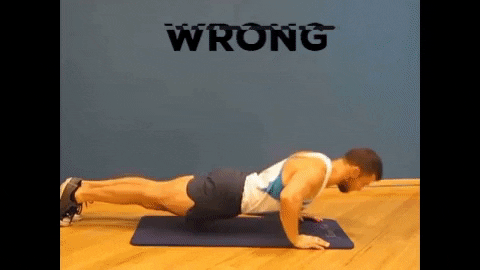 ENGAGE ALL UPPER BODY MUSCLES & GET FASTER RESULTS
All the determination in the world for a nice summer body means absolutely nothing if you're not doing workouts & exercises properly. And it can be tough!
Our MultiFunctional PushUp Board targets specific muscle groups by simply following the color-coded lines and you are ready to work those muscles up! Everything is well-measured to give you a more accurate workout experience.
WHY YOU NEED IT?
✅ 10x More Results, Same Effort: When you hit those efforts on correct places and forms the results show up on itself
✅ Train whole upper body with one instrument: Save your time and still hit the whole upper body with this only instrument
✅ No more injuries or sprains: This pushup board corrects your form and no matter what drastically reduce the chances of injuries.
✅ Perfect for all fitness levels: Whether you want a muscular body or you just want to look good in that outfit, this works all well.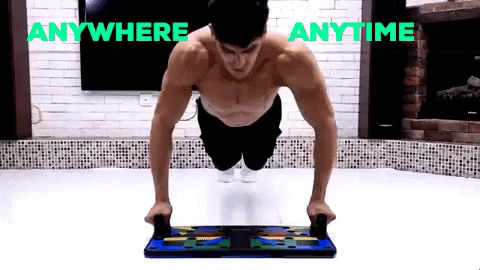 Color-coded workout guide to help you target specific muscles
Non-slip handles for a powerful grip
Lightweight and portable so you can exercise anywhere at home or outdoors
Foldable compact design for easy setup and storage
Specs

Material: Durable ABS Polymer.
Size: 59.5 cm × 18.3 cm × 1.8 cm.
Panel thickness:1.8cm.
Shipping Info
Our Packages are usually delivered in a week, however it might take longer than expected in some zones. Tracking Available for all orders.
Package Include:
1 x Push up board.
2 x Silicone anti-skid handle.
Returns are only accepted in case of any damage or manufacturing defect.